Dear Partier,
You may remember a small corner of the internet where Andrew W.K. fans congregated and partied often. When the official Andrew W.K. forum closed many moons ago the wolves never stopped howling. But it did leave the non-casual AWK fans having to associate themselves with the casual AWK fans. Or worse, integrating in real life with the rest of society. –ewww
 :(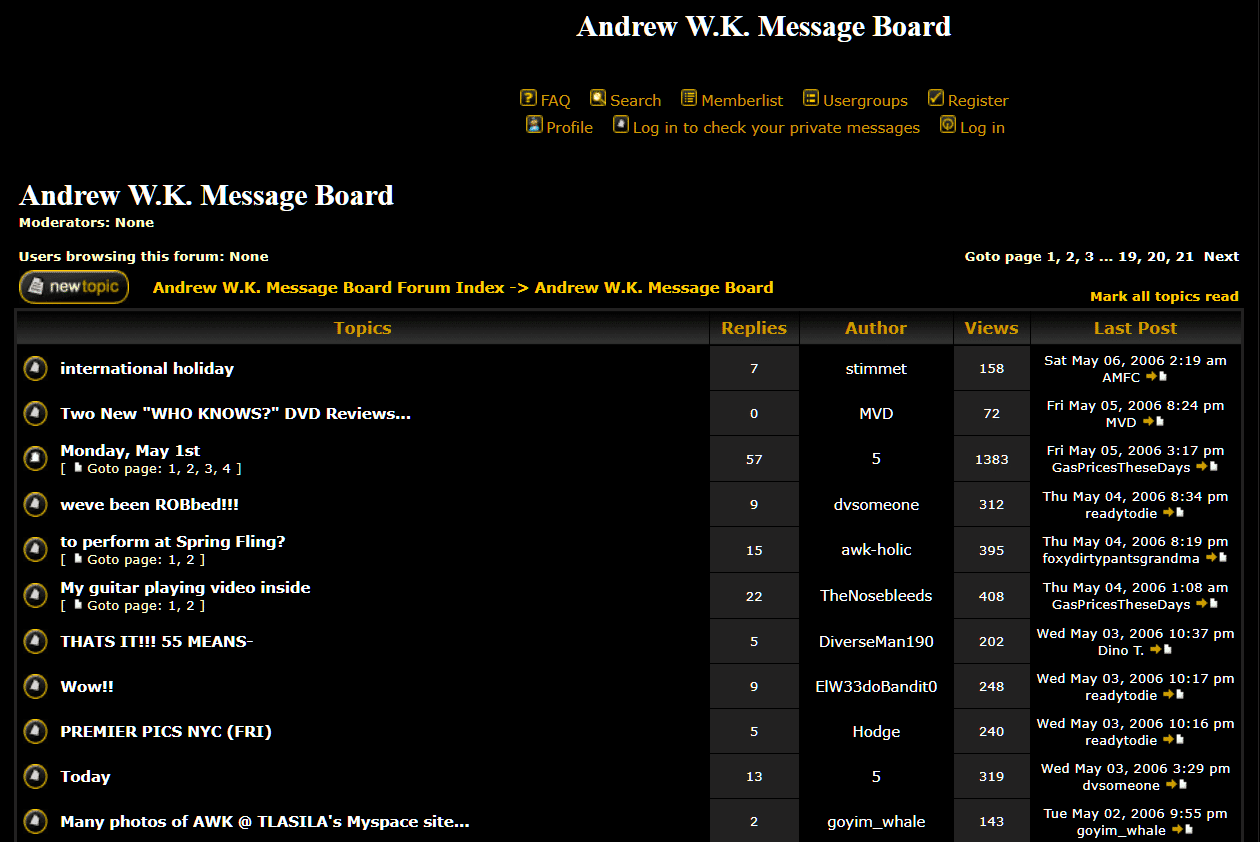 Do you have trouble relating to others due to your fanatical AWK fandom? Do you have nobody to talk to about it? Do you feel alone?
You're Not Alone!
These symptoms are easily treated with 20 minutes of exposure per day to the Andrew W.K. Discord Server. Not only is it good for your soul, but the shiny new chat room is packed with fellow nerd-friends you can geek out party with.
BEHOLD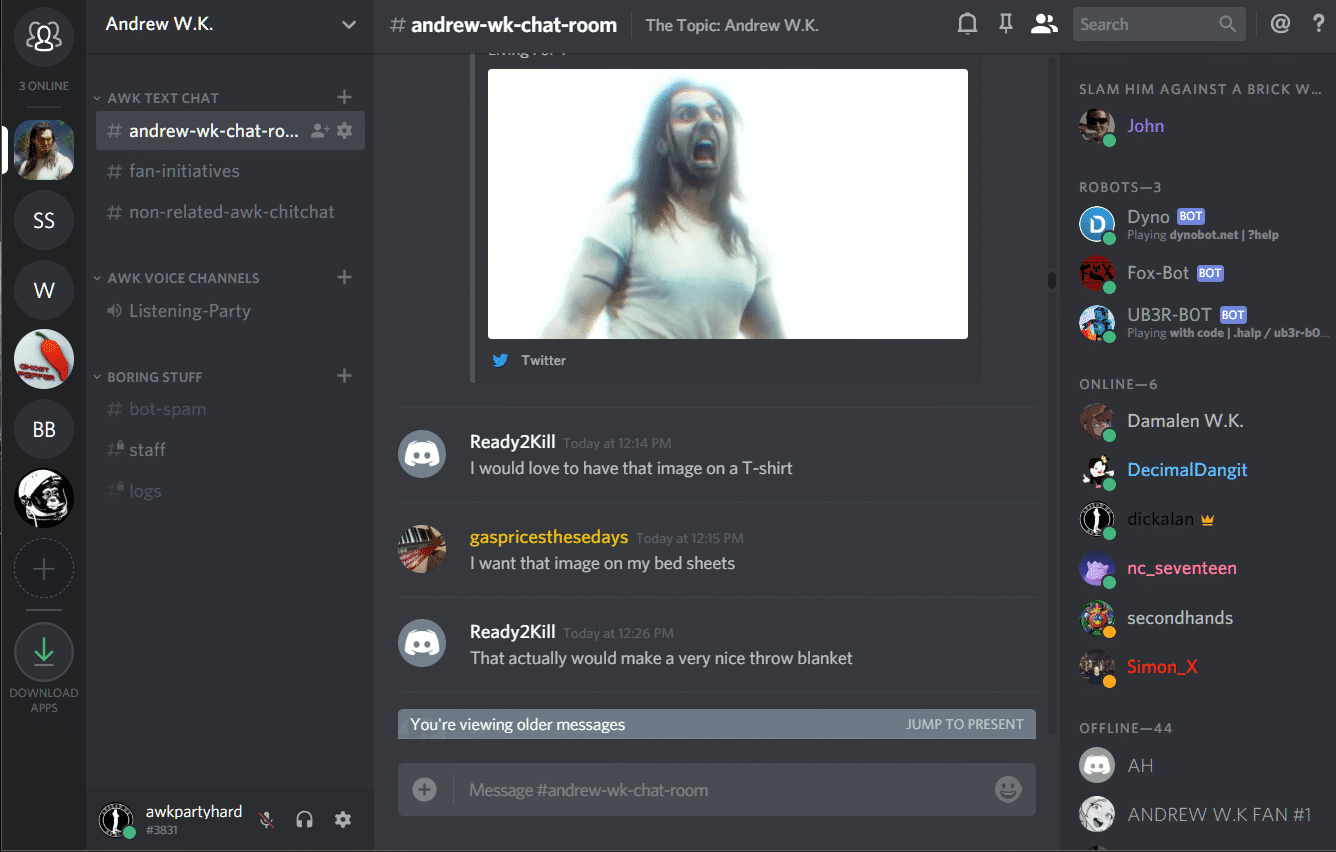 IT WILL ONLY MAKE YOUR FEVER WORSE